UCLA Celebration of Iranian Cinema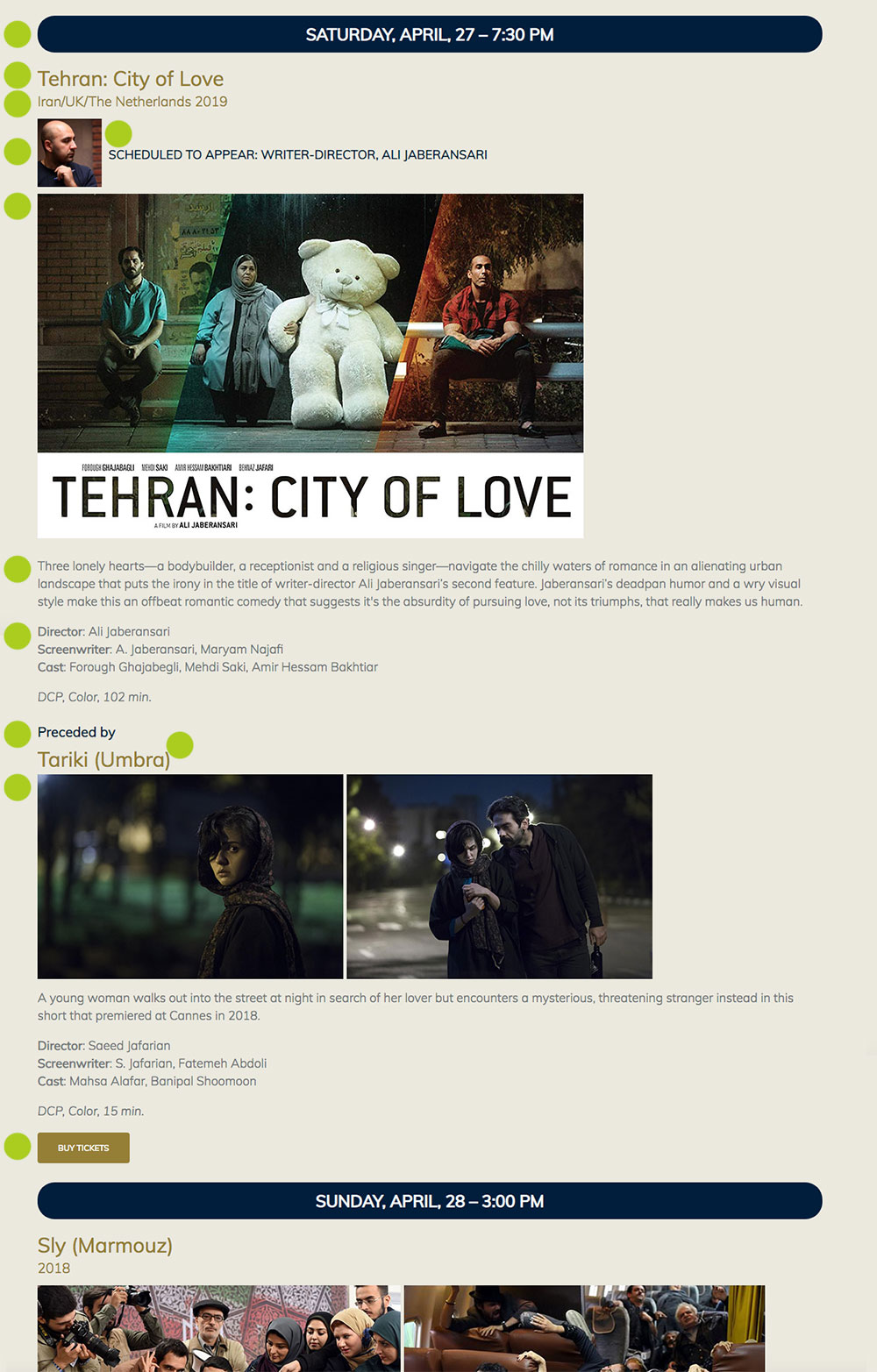 The Farhang Foundation, an Iranian American cultural organization supports UCLA's annual Celebration of Iranian Cinema, and lists details of each film, shown over the course of a month, on its Events page. The volume and variety of information presented makes creating the page a time-consuming, cumbersome, and costly exercise...
CLIENT: Farhang Foundation - presenting the UCLA Film & Television Archives' Annual Celebration of Iranian Cinema
CHALLENGE: The Events Page was previously constructed manually with each element having to be coded individually. The volume and variety of information presented (as marked in green), and frequent updates, made the process a time-consuming activity. Additionally, the information presented for each film differed greatly. Some included the filmmakers in attendance, while others were regional or national premiers.
SOLUTION: Pixsoul designed a custom database into which all film information was imported with one click. The database then assessed each film's data and reported missing items. Once the details were complete, the system automatically applied HTML and CSS code, and copied it to the clipboard to be pasted. An hours-long task was reduced to mere minutes, errors were eliminated, and the process is now repeatable for future installments of the festival.